Children in Need is located at 131 West North Avenue, Hagerstown, MD 21740
Use the Google Map below to enter your location and see directions specific to your location.
Enter the parking lot of the Martin Luther King Jr. Community Center.  CIN is located at the back of the parking lot.
(Photo below shows the Community Center and the parking lot entrance to the left.  Drive to the back of the lot and see the door with the CIN logo next to it. )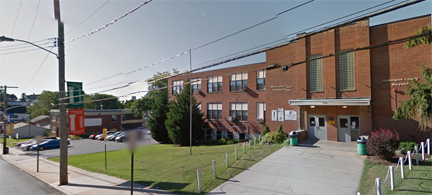 Open for donation drop-offs
Mon-Fri from 8am-12pm.
Open for clients on
Wed & Fri from 9am-12pm.